Please Read ALL The >>>Listed Topics

Hello, greetings and welcome to our group alliance

This message goes out to everyone who has just joined our alliance. Hope you have a happy time with us.

This is YOUR home, please use it daily
Last edited by Admin on Sat Nov 21, 2009 4:12 pm; edited 12 times in total
How to use this forum - Essential Reading
>>>If you post messages or create subjects or create header topics in daft places, they will just be moved. Please stay within topics***
Its getting quite large now with topics – and its difficult to see what is what. So if you have experienced your messages gone from the place you created them, then I or the moderators have moved them on. Nothing is being deleted, only shuffled into relevant sections as quotes. You are welcome to continue creating subject headers, but they too may be shuffled without warning. Sorry but we need to moderate the forum in this way. It's great to see so much enthusiasm for the forum as keeping it alive with topics makes the alliance more fun.

>>>If you'd like to suggest a subject header to be included in the main forum menu, just message us privately. Please dont make new topic headers without permission. "new topic" button is different from "reply"

>>>When starting a subject, click off "notify me when a reply is posted" and you wont get emails

>>>I've now activated the forum Chat room for anyone who would like to give that a go... if you go to the main menu headers, you'll see a link to it at the bottom of the page.

>>>If you want to upload an icon picture, then its in your profile under avatar. Please only use very small photos (edit them in photoshop) as i will kick those with daft oversized pictures as it messes with forum messages (try saying that fast over and over!). Download our sample photo to your desktop, put that into photoshop and us that as a template resize and copy another photo over the top of it and - ping! - you have a good size for the forum.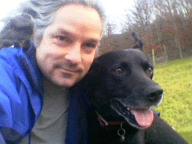 ----

Landscape ------------------- Portrait



>>>In your profile page you have this option "Topic is being watched" any topics in here means you'll recieve an email everytime someone posts a topic in there. Currently i have mine set to "i'm being attacked" and "needs" but you really don't need to. If you want turn off receiving email updates that's the place to do it. In your profile page again, you have this option "Favorites" this is where you can put your favorite topics. Please don't do this however just in case you might miss something. We can see which subject you have chosen.

>>>*Please bookmark this forum or create a tab for firefox
*If you want a quick way of getting to the start of the forum menu - then just click the Alliance Guild header above

>>>Once you see a red dot, please search WITHIN subjects as a lot of information is being missed by people just using the "last comment" button on the right. PLEASE SEARCH WITHIN TOPICS

>>>Our international friends, The official language of this forum is English. If there is something you don't understand (especially my posts haha) then please use ask questions. Unfortunately we cannot respond in your own language due the possibility of "spy" activity in the forum.

>>>If you post messages in daft places, they will reappear in the right place as if by magic. Please don't get pissy as im trying my best to keep this forum tidy. Nothing is lost – its just been moved. If you want a new subject on the main page then im open to suggestions.

...Next read all the information contained within >>> Subjects on the main page

Thanks and welcome to the Alliance Guild
Last edited by Raelptah on Tue Nov 24, 2009 6:48 pm; edited 13 times in total
Allaince Structure

If you are interested in any of these positions - please contact our leaders
COORDINATOR GENERALS: N/A
Coordinates between groups. Team strategy & diplomatic consultants.
˜"°º•:•º°"˜
BOARD OF DIRECTORS: By invitation only
Leaders & Vips make alliance policy & team strategy decisions
Includes one Leader from each group we merge with
˜"°º•:•º°"˜
BATTLE GENERAL:
Military coordinator for our alliance and consults between all the groups we merge with.
Makes final battle timings on alliance lead attacks.
Mass messages members
˜"°º•:•º°"˜
2 BATTLE CHIEFS:
Assists Battle General, coordinates timings, collects information, can mass messages members
˜"°º•:•º°"˜
2 RECRUITERS:
One in charge of recruitment by areas. The other monitoring of members coming and going. Registers members into and out of the forums.
˜"°º•:•º°"˜
SITTER DIRECTOR:
Consultant for holiday needs
˜"°º•:•º°"˜
DIPLOMATIC OFFICERS: By invitation only
Seeks to resolve any disputes. Communicates with confeds. Exchanging information, updates and status reports with our Leaders
˜"°º•:•º°"˜
INTERNAL OFFICERS:
Moderate different topics - in charge of sections
Moderators in charge of our forum and communication department & specific areas
˜"°º•:•º°"˜
Last edited by Raelptah on Mon Nov 23, 2009 5:17 pm; edited 4 times in total

---
Permissions in this forum:
You
cannot
reply to topics in this forum